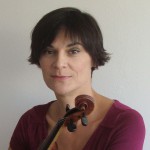 Dear friends,
it is my great pleasure to welcome you on behalf of the Organizing Comittee of International String Competition Rudolf Matz!
Year after year we strive to provide young string players the oportunity to participate in this unique event and to experience an atmosphere where competitiveness gives way to friendship, music and knowledge.
By taking part in the competition, by having a goal to reach their maximum, to give the best of themselves and present the most of what they have learned and understood, these young people, who are building the culture of their countries, global culture and society as a whole are primarily growing as a personality . The result of their efforts is the music, the language understood by all nations, the language which many times proved its power – where is music, there is harmony, where is harmony, there is peace.
In times of overwhelming crisis of moral and decline of values, it is our duty to provide the younger generations the best possible alternative. Musical event such as this not only makes it possible, but through its biweekly duration provides excellent cultural experience to the audiences for which all events are open and also a chance to young people to find their role models in the finest young musicians.
This year's competition went through a major change – a continuous growth of interest in the Competition has made us look for geographically positioned city that would be more accessible to a larger number of interested candidates. For this reason, together with other high-quality technical conditions, and off course a desire to enrich the cultural element of the local community, we have decided to offer the City of Čakovec to become a host for the Competition which they had wholeheartedly accepted.
I wish you a lot of pleasure with music and having fun!
MA Ines Ana Badanjak
Competition
Director