Ocjenjivački sud / The Jury
Asya Kushner (Rusija / Russia)
Vildana Repše (Slovenija / Slovenia)
Dobrila Berković Magdalenić (Hrvatska / Croatia)
Oleg Gourskii ( Hrvatska / Croatia)
Krešimir Petar Pustički ( Hrvatska / Croatia)
♦
---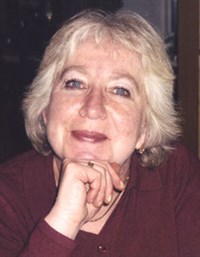 Violinistica Asja Gedaljevna Kushner profesor je violine na Moskovskom državnom konzervatoriju "P.I.Čajkovski" i "zaslužni umjetnik Ruske Federacije".
Rođena je u Moskvi, gdje je započela svoje glazbeno obrazovanje u klasi V.Bronina u Centralnoj muzičkoj školi pri Moskovskom konzervatoriju (od 1955. do 1966. godine). Školovanje je nastavila na Moskovskom konzervatoriju u klasi profesora Leonida Kogana (do 1972.).
Svoj pedagoški rad započela je u Muzičkom učilištu (niža gl.škola) M. M. Ipolitova-Ivanova, a zatim i na Institutu M.M. Ipolitova-Ivanova. Od 1992. godine do danas pročelnica je odsjeka za violinu na Državnoj klasičnoj akademiji "M. Majmonid". 1999. g. ponuđeno joj je mjesto profesorice na Moskovskom državnom konzervatoriju "P.I.Čajkovski" i u Centralnoj muzičkoj školi. Od 2007. godine radi na odsjeku za violinu pod ravnanjem profesora Sergeja Kravchenka.
Redovito drži majstorske tečajeve u Hrvatskoj (Međunarodna ljetna škola), Japanu (Obihiro) i Australiji (Melbourne).
Tijekom svog pedagoškog djelovanja odgojila je velik broj učenika, među kojima su brojni laureati međunarodnih natjecanja, a većina ih radi u vodećim glazbenim kolektivima u Moskvi i inozemstvu.
Asja G. Kushner članica je žirija međunarodnih natjecanja udruge "Art of XXI Century" (Ukrajina, Finska, Austrija).
Od 1986. do 2003., paralelno s pedagoškim djelovanjem, bila je i solistica orkestra Državnog akademskog Boljšoj teatra Rusije te je održavala koncerte u raznim gradovima Rusije, Hrvatske, Japana i Australije. Na njenom repertoaru je komorno-instrumentalna glazba: sonate, dua, tria, kvinteti.
♦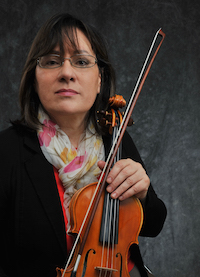 Vildana Repše, akademska glazbenica, violinistica i profesorica violine, rođena je u Sarajevu u obitelji istaknutih glazbenika Smailović. Violinu je studirala u klasi prof. Dejana Bravničara na Akademiji za glasbo u Ljubljani, gdje je i diplomirala.
Prof. Repše sa iznimnim se zalaganjem i uspjehom posvetila podučavanju glazbe u Muzičkom ateljeu Tartini u Ljubljani, prvoj privatnoj muzičkoj školi u Sloveniji koju je osnovala zajedno sa suprugom Vladom Repšeom 1990. godine. Autorica je nekoliko udžbenika i priručnika, predaje na seminarima i međunarodnim konferencijama, mentor je mladim nastavnicima te se bavi istraživačkim radom na području metodologije sviranja violine .
Kao iskreni ljubitelj orkestralne glazbe, svoju je umjetničku djelatnost usmjerila na sviranje u orkestrima – – Simfonijskom orkestru ljubljanske RTV, Slovenskoj filharmoniji, komornom orkestru Tartini, gudačkom ansamblu Musica Ad Hominem i, od 2010. godine, u gudačkom orkestru Camerata Medica gdje je preuzela ulogu koncert-majstora.
Prof. Repše ima dvije kćeri, Maju i Sanju. Obje su aktivne glazbene umjetnice i uspješne profesorice.
♦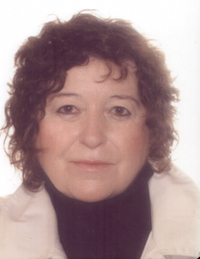 Dobrila Berković-Magdalenić rođena je u Zagrebu, gdje je i diplomirala na Muzičkoj akademiji u klasi prof. Milana Nagyja.
Posvetivši svoj život podučavanju, bila je dugogodišnji voditelj stručnog vijeća za violončelo za cijelu Hrvatsku kao i predsjednik Hrvatskog društva gudačkih pedagoga.
Tijekom 47 godina pedagoške karijere, njeni učenici su nastupali diljem svijeta te se isticali i osvajali brojne nagrade na više od stotinu državnih i međunarodnih natjecanja, među kojima su i: 1. nagrada na natjecanju Junior Čajkovski 1995. godine; 1. nagrada na Adam's natjecanju, Novi Zeland; 1. nagrada na Premio Stradivari Caruana u Milanu 1999. godine; 2. nagrada na natjecanju Antonio Janigro 1996.; 2. nagrada na ARD Munchen 2000.; 3. nagrada na Rostropovič natjecanju 1997. godine.
Brojni učenici profesorice Berković-Magdalenić nastavili su studij kod svjetski priznatih violončelista i pedagoga poput E. Schoenfelda, (USC Los Angeles), A. Peleda, (Peabody, Baltimore), P. Downa, (Eastman), N. Ruževića (UNT Denton, Texas) , D. Geringasa, (Hochschule Berlin) A. Menesesa, (Basel), J. P. Meinza, (Berlin), M. Flaksmana, (Manheim), V. Dešpalja, (Zagreb) itd., te su postali vođe čelo dionica mnogih orkestara. Profesorica Berković-Magdalenić utemeljiteljica je i suorganizatorica Međunarodnog gudačkog natjecanja Rudolf Matz i Međunarodnog čelističkog natjecanja Antonio Janigro, veoma važnih kulturnih događaja za Hrvatsku.
Godine 1987., kao predsjednica hrvatskog ogranka ESTA-e, utemeljila je Međunarodnu ljetnu školu UPBEAT, u sklopu koje se održavaju majstorski tečajevi, tečajevi za djecu i festival komorne glazbe. Svake godine više od 500 mladih glazbenika sudjeluje u raznovrsnim tečajevima koje vode svjetski poznati profesori i solisti, što školu UPBEAT čini najvećim takvim događanjem u Hrvatskoj. Također, Dobrila Berković-Magdalenić utemeljila je japanski ogranak UPBEAT festivala.
Godine 2007. postala je savjetnik pri Ministarstvu obrazovanja i primila prestižne nagrade poput Nagrade Ministarstva obrazovanja te Nagrade Ministarstva kulture. Talenti za Europu proglasili su je najboljim europskim učiteljem violončela u 2014. godini.
Objavivši prvu početnicu za violončelo 2011. godine, profesorica Berković-Magdalenić trenutačno priprema materijale za još nekoliko udžbenika.
♦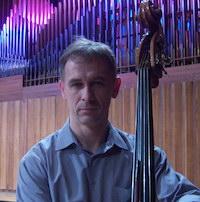 Oleg Gourskii rođen je 1974 g. u Ukrajini, u gradu Dunajevci. Nakon zavšene osnovne glazbene škole (harmonika), srednju glazbenu školu, instrument kontrabas, završio je u gradu Hmelnitskij, kod profesora Geogija Krotenka. Na međunarodnom natjecanju mladih glazbenika u Kijevu 1992. godine osvojio je 3. mjesto. Iste godine upisao je Kijevski državni konzervatorij "Čajkovski" u klasi profesora Boguslava Sojka, te diplomirao 1997. godine.
Od druge godine studija svirao je kao vanjski član u Simfonijskom orkestru Radio –TV Ukrajine, te u komornom orkestru "Kamerata". Godine 1996. uspješno je položio audiciju za mjesto zamjenika vođe dionice kontrabasa u Simfonijskom orkestru HRT-a . 1999. g. sa obitelji se seli u Split gdje radi u orkestru opere HNK-a kao solo kontrabasist, te svira u Splitskom komornom orkestru (pod vodstvom Pavla Dešpalja). Sa istim orkestrom nastupa i kao solist. Oleg Gourskii snima za Hrvatsku radio-televiziju te održava solističke koncerte.
Od 2009. godine radi kao profesor kontrabasa na Glazbenom učilištu "Elly Bašić" u Zagrebu i u glazbenoj školi " Ferdo Livadić" u Samoboru. Također, vanjski je član Simfonijskog orkestra Hrvatske radio-televizije.
♦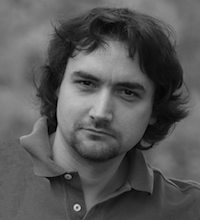 Krešimir Petar Pustički rođen je 1975. godine u Zagrebu. Zarana je iskazao apsolutan sluh i izrazitu glazbenu nadarenost.Tijekom školovanja osvaja državne nagrade na najvišem nivou (prva mjesta na natjecanjima u Zagrebu, Dubrovniku, Sarajevu i Beogradu, pobjednik Tribine Darko Lukić), a kao dvadesetogodišnjak diplomirao je violu na Muzičkoj akademiji u Zagrebu, u klasi profesora Ante Živkovića. Na istoj je ustanovi 2009. godine stekao titulu magistra umjetnosti.
Svoj veliki talent i svestranost u glazbi dokazuje i u Simfonijskom puhačkom orkestru HV-a, gdje je godinu dana bio angažiran kao pijanist Big Benda pod vodstvom Miljenka Prohaske.
Krešimir Petar Pustički uspješan je komorni glazbenik te često nastupa s gudačkim triom Pustički. Nakon završenog studija, godinu dana radi kao stalni član Simfonijskog orkestra HRT-a, a od 1998. do 2008. godine stalni je član i vođa dionice viola Zagrebačkih solista. Od 2011. stalni je honorarni vođa dionice viola u Simfonijskom orkestru HRT-a.
Krešimir Petar Pustički trenutno je zaposlen na Muzičkoj akademiji u Zagrebu u svojstvu izvarednog profesora. Uz pedagoški rad ima izrazito uspješnu solističku karijeru te ga kritika svrstava među najbolje hrvatske gudače. Aktivno se bavi i snimateljskim i producentskim radom, pri čemu je postao jedan od najtraženijih hrvatskih producenata. Kao potvrdu svog rada 2007. godine osvaja nagradu Porin za najbolji album klasične glazbe.
"Krešimir Petar Pustički jedan je od naših najboljih ne samo violista, već i gudača općenito. Krasi ga prekrasan ton velikoga volumena i snage, zavidno tehničko umijeće, muzikalnost te promišljenost interpretacije…"  V. Požgaj
"Umjetnikova izvedba ostvarila je jedinstvo reproduktivnog izraza u promišljenom i stvarnom skladu s partiturom, što je najbolje pokazalo kvalitetu mladog violista."  D. Komanov
"Njegova izvedba Suite Hebraique E. Blocha bila je tehnički apsolutno suverena do najsitnijih detalja brojnih virtuoznih pasaža skladbe, a k tome punokrvna u postizanju potpune opuštenosti i slobodnog uživanja u orijentalnim aromama i obredno-plesnim ritmovima."  B. Pofuk
---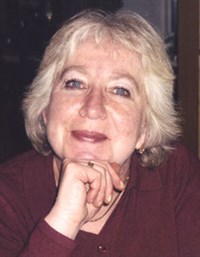 Violinist Asja Gedaljevna Kushner is professor of violin at the Moscow State Conservatory "P. I. Tchaikovsky" and "meritorious artist of the Russian Federation".
She was born in Moscow, where she started her musical education in the class of Professor V.Bronin at the Central Music School at the Moscow Conservatory (from 1955 to 1966). She continued her education at the Moscow Conservatory in the class of Professor Leonid Kogan (until 1972).
Her educational work began at the Music College M. M. Ipolitova-Ivanova, and later also at the Institute M. M. Ipolitova-Ivanova. From 1992 to the present prof. Kushner is a head of the department for violin at the State Classical Academy "M. Majmonid". In 1999, she was offered a position of Professor at the Moscow State Conservatory "P. I. Tchaikovsky" and at the Central Music School. Since 2007 she works at the department for violin under the direction of Professor Sergei Kravchenko.
She regularly holds master classes in Croatia (International Summer School), Japan (Obihiro) and Australia (Melbourne).
During her pedagogical work she brought up a large number of students, including many winners of international competitions, and most of them now working in the leading musical collectives in Moscow and abroad.
Asja G. Kushner is a member of the jury of international competitions of the "Art of the XXI Century" association (Ukraine, Finland, Austria).
From 1986 to 2003, in parallel with the pedagogical work, she was the soloist of the orchestra of the State Academic Bolshoi Theatre of Russia and has held concerts in various cities of Russia, Croatia, Japan and Australia. Her repertoire consists of chamber-instrumental music: sonatas, duos, trios, quintets.
♦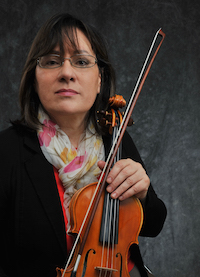 Vildana Repše, academic musician, violinist and professor of violin, was born in Sarajevo into the Smailović family of recognized musicians. She studied violin in the class of Professor Dejan Bravničar at the Academy of Music in Ljubljana, where she received her degree.
Ms. Repše devotes herself, with exceptional interest and success, to teaching music at the Tartini Musical Studio in Ljubljana, the first private music school in Slovenia, which she established together with Vlado Repše in 1990. She is the author of several textbooks and manuals, a lecturer at seminars and international conferences, and a researcher in the methodology of violin playing as well as a mentor to young music teachers.
As a genuine admirer of orchestra music, she has focused her artistic activities on playing in the orchestras of the RTV Ljubljana Symphony Orchestra and the Slovenian Philharmonic, the Tartini Chamber Orchestra, the Musica Ad Hominem string ensemble, and since 2010 in the Camerata Medica string orchestra, where she has assumed the role of concert master.
She has two daughters, Maja and Sanja. Both are active music artists and successful teachers.
♦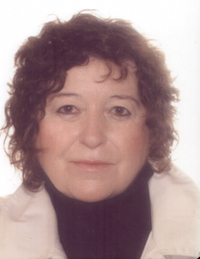 Dobrila Berković-Magdalenić was born in Zagreb, Croatia, where she graduated with professor Milan Nagy at Zagreb Music Academy.
Having devoted her life to teaching, she's been heading Cello Departments of all the music schools in Croatia for many years, as well as Croatian String Teacher's Association (national branch of ESTA).
During 47 years of her teaching career, her students have excelled and won prizes at over one hundred national and international competitions, among them Junior Tchaikovsky Competition 1995 – 1st prize; Adam's Competition, New Zealand – 1st prize, Premio Stradivari Caruana, Milano in 1999.,– 1st prize, Antonio Janigro Competition 1996 – 2nd prize, ARD Munich 2000 – 2nd prize, Rostropovich Competition 1997 – 3rd prize, etc., and performed all over the world.
A number of professor Berković-Magdalenić's students went on to study with globally recognized cellists and teachers such as E. Schoenfeld, (USC Los Angeles), A. Peled, (Peabody, Baltimore), P. Down, (Eastman), N. Ružević (UNT Denton, Texas) , D. Geringas, (Hochschule Berlin) A. Meneses, (Basel), J. P. Meinz, (Berlin), M. Flaksman, (Manheim), V. Dešpalj, (Zagreb) etc., and have been Principal Cellists in various orchestras. Professor Berković-Magdalenić has founded and is co-organizer of International String Competition Rudolf Matz, and International Cello Competition Antonio Janigro, both very important to cultural life in Croatia.
In 1987, as president of the Croatian branch of ESTA, she established UPBEAT (International Summer Music School), which includes masterclasses, classes for children, and Chamber Music Festival. Every year over 500 young musicians participate in a variety of classes held by world famous teachers and performers, thus making UPBEAT the biggest event of this kind in Croatia. Dobrila Berković-Magdalenić has also founded Japanese branch of UPBEAT Festival.
In 2007 she became Councilor at National Ministry of Education and received prestigious awards such as the Award of Ministry of Education, and the Award of Ministry of Culture. Talents for Europe proclaimed her best European cello teacher in 2014.
Having published her first book for beginner cellists in 2011, professor Berković-Magdalenić keeps herself busy preparing materials for several more books.
♦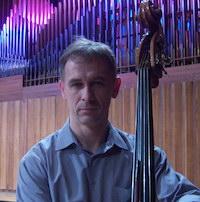 Oleg Gourskii was born in 1974 in Ukraine. After completing primary music school playing the accordion, he finished secondary school in Hmelnitsky on double bass with Professor Geogij Krotenko. At the international competition of young musicians in Kiev in 1992 he won the 3rd place. The same year he entered the Kiev State Conservatory "Tchaikovsky" in the class of Boguslav Sojko, and graduated in 1997.
From his sophomore year he played as an external member of the Symphony Orchestra of Radio-TV of Ukraine, and in the chamber orchestra "Camerata". In 1996 he successfully passed the audition for the post of substitute leader of the double bass section in the Symphony Orchestra of Croatian Radio- Television. In 1999 the Gourskii family moved to Split where he worked in the Opera Orchestra of Croatian National Theatre as a solo double bass player, and also played in the Split Chamber Orchestra (under the direction of Pavle Dešpalj). With the same orchestra he performed as a soloist. Oleg Gourskii recorded for the Croatian Radio-Television and held solo concerts.
Since 2009 he has worked as a professor of double bass at the Music School "Elly Bašić" in Zagreb and in the Music School "Ferdo Livadić" in Samobor. Also, he is an external member of the Symphony Orchestra of Croatian Radio-Television.
♦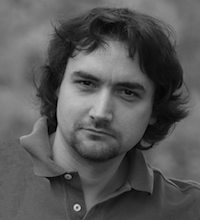 Petar Krešimir Pustički was born in 1975 in Zagreb. His absolute hearing and distinct musical gift was shown early on. During his schooling years he wins national awards at the highest level (first place in competitions in Zagreb, Dubrovnik, Sarajevo and Belgrade, winner of the Darko Lukić Tribune ). As a twenty-year old he graduated viola at the Music Academy in Zagreb, in the class of professor Ante Živković. At the same institution he earned the title of Master of Arts in 2009 .
He proves his great talent and versatility in music also in the Symphonic Wind Orchestra of the Croatian Army, where he was hired as a pianist of the Big Band, led by Miljenko Prohaska.
Petar Krešimir Pustički is a successful chamber musician and often performs with string trio Pustički. After graduating, he works one year as a permanent member of the Symphony Orchestra of the Croatian Radio and Television, and from 1998 to 2008 is a permanent member and leader of the viola section of the Zagreb Soloists. Since 2011 he has been a part-time leader of the viola section in the Symphony Orchestra of of the Croatian Radio and Television.
Petar Krešimir Pustički is currently employed at the Music Academy in Zagreb in the capacity of associate professor. In addition to his pedagogical work, he has an extremely successful solo career and is considered by critics to be among the best Croatian strings players. He is actively engaged in recording and production work, and became one of the most wanted Croatian producers. In acknownledgement of his work, he won the Porin award for the best album of classical music in 2007 .
"Petar Krešimir Pustički is not only one of our best violist, but also one of the best strings player in general. He has a beautiful tone of great volume and power, enviable technical skills, musicality and deliberate interpretation… "  V. Požgaj
"The artist's performance has achieved the unity of reproductive expression in the deliberate and real according to the scores, which has best demonstrated the quality of the young violist."  D. Komanov
"His performance of Suite hébraïque by E. Bloch was technically absolutely sovereign in every detail of a numerous virtuoso passages, and also thoroughbred in achieving complete relaxation and leisure enjoyment in oriental flavors and ritual dance rhythms."  B. Pofuk