The Jury
Asya Kushner ( Russia)
Vildana Repše ( Slovenia)
Dobrila Berković Magdalenić ( Croatia)
Oleg Gourskii ( Croatia)
Krešimir Petar Pustički ( Croatia )
♦
---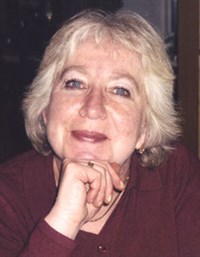 Violinist Asja Gedaljevna Kushner is professor of violin at the Moscow State Conservatory "P. I. Tchaikovsky" and "meritorious artist of the Russian Federation".
She was born in Moscow, where she started her musical education in the class of Professor V.Bronin at the Central Music School at the Moscow Conservatory (from 1955 to 1966). She continued her education at the Moscow Conservatory in the class of Professor Leonid Kogan (until 1972).
Her educational work began at the Music College M. M. Ipolitova-Ivanova, and later also at the Institute M. M. Ipolitova-Ivanova. From 1992 to the present prof. Kushner is a head of the department for violin at the State Classical Academy "M. Majmonid". In 1999, she was offered a position of Professor at the Moscow State Conservatory "P. I. Tchaikovsky" and at the Central Music School. Since 2007 she works at the department for violin under the direction of Professor Sergei Kravchenko.
She regularly holds master classes in Croatia (International Summer School), Japan (Obihiro) and Australia (Melbourne).
During her pedagogical work she brought up a large number of students, including many winners of international competitions, and most of them now working in the leading musical collectives in Moscow and abroad.
Asja G. Kushner is a member of the jury of international competitions of the "Art of the XXI Century" association (Ukraine, Finland, Austria).
From 1986 to 2003, in parallel with the pedagogical work, she was the soloist of the orchestra of the State Academic Bolshoi Theatre of Russia and has held concerts in various cities of Russia, Croatia, Japan and Australia. Her repertoire consists of chamber-instrumental music: sonatas, duos, trios, quintets.
♦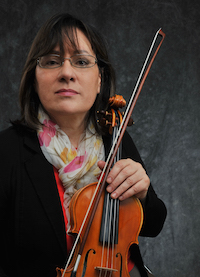 Vildana Repše, academic musician, violinist and professor of violin, was born in Sarajevo into the Smailović family of recognized musicians. She studied violin in the class of Professor Dejan Bravničar at the Academy of Music in Ljubljana, where she received her degree.
Ms. Repše devotes herself, with exceptional interest and success, to teaching music at the Tartini Musical Studio in Ljubljana, the first private music school in Slovenia, which she established together with Vlado Repše in 1990. She is the author of several textbooks and manuals, a lecturer at seminars and international conferences, and a researcher in the methodology of violin playing as well as a mentor to young music teachers.
As a genuine admirer of orchestra music, she has focused her artistic activities on playing in the orchestras of the RTV Ljubljana Symphony Orchestra and the Slovenian Philharmonic, the Tartini Chamber Orchestra, the Musica Ad Hominem string ensemble, and since 2010 in the Camerata Medica string orchestra, where she has assumed the role of concert master.
She has two daughters, Maja and Sanja. Both are active music artists and successful teachers.
♦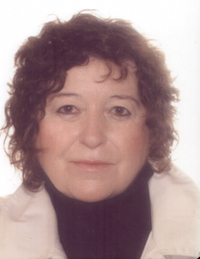 Dobrila Berković-Magdalenić was born in Zagreb, Croatia, where she graduated with professor Milan Nagy at Zagreb Music Academy.
Having devoted her life to teaching, she's been heading Cello Departments of all the music schools in Croatia for many years, as well as Croatian String Teacher's Association (national branch of ESTA).
During 47 years of her teaching career, her students have excelled and won prizes at over one hundred national and international competitions, among them Junior Tchaikovsky Competition 1995 – 1st prize; Adam's Competition, New Zealand – 1st prize, Premio Stradivari Caruana, Milano in 1999.,– 1st prize, Antonio Janigro Competition 1996 – 2nd prize, ARD Munich 2000 – 2nd prize, Rostropovich Competition 1997 – 3rd prize, etc., and performed all over the world.
A number of professor Berković-Magdalenić's students went on to study with globally recognized cellists and teachers such as E. Schoenfeld, (USC Los Angeles), A. Peled, (Peabody, Baltimore), P. Down, (Eastman), N. Ružević (UNT Denton, Texas) , D. Geringas, (Hochschule Berlin) A. Meneses, (Basel), J. P. Meinz, (Berlin), M. Flaksman, (Manheim), V. Dešpalj, (Zagreb) etc., and have been Principal Cellists in various orchestras. Professor Berković-Magdalenić has founded and is co-organizer of International String Competition Rudolf Matz, and International Cello Competition Antonio Janigro, both very important to cultural life in Croatia.
In 1987, as president of the Croatian branch of ESTA, she established UPBEAT (International Summer Music School), which includes masterclasses, classes for children, and Chamber Music Festival. Every year over 500 young musicians participate in a variety of classes held by world famous teachers and performers, thus making UPBEAT the biggest event of this kind in Croatia. Dobrila Berković-Magdalenić has also founded Japanese branch of UPBEAT Festival.
In 2007 she became Councilor at National Ministry of Education and received prestigious awards such as the Award of Ministry of Education, and the Award of Ministry of Culture. Talents for Europe proclaimed her best European cello teacher in 2014.
Having published her first book for beginner cellists in 2011, professor Berković-Magdalenić keeps herself busy preparing materials for several more books.
♦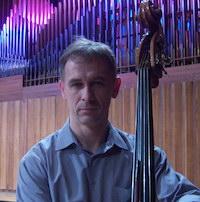 Oleg Gourskii was born in 1974 in Ukraine. After completing primary music school playing the accordion, he finished secondary school in Hmelnitsky on double bass with Professor Geogij Krotenko. At the international competition of young musicians in Kiev in 1992 he won the 3rd place. The same year he entered the Kiev State Conservatory "Tchaikovsky" in the class of Boguslav Sojko, and graduated in 1997.
From his sophomore year he played as an external member of the Symphony Orchestra of Radio-TV of Ukraine, and in the chamber orchestra "Camerata". In 1996 he successfully passed the audition for the post of substitute leader of the double bass section in the Symphony Orchestra of Croatian Radio- Television. In 1999 the Gourskii family moved to Split where he worked in the Opera Orchestra of Croatian National Theatre as a solo double bass player, and also played in the Split Chamber Orchestra (under the direction of Pavle Dešpalj). With the same orchestra he performed as a soloist. Oleg Gourskii recorded for the Croatian Radio-Television and held solo concerts.
Since 2009 he has worked as a professor of double bass at the Music School "Elly Bašić" in Zagreb and in the Music School "Ferdo Livadić" in Samobor. Also, he is an external member of the Symphony Orchestra of Croatian Radio-Television.
♦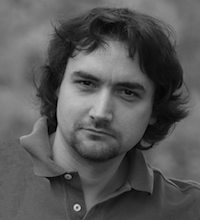 Petar Krešimir Pustički was born in 1975 in Zagreb. His absolute hearing and distinct musical gift was shown early on. During his schooling years he wins national awards at the highest level (first place in competitions in Zagreb, Dubrovnik, Sarajevo and Belgrade, winner of the Darko Lukić Tribune ). As a twenty-year old he graduated viola at the Music Academy in Zagreb, in the class of professor Ante Živković. At the same institution he earned the title of Master of Arts in 2009 .
He proves his great talent and versatility in music also in the Symphonic Wind Orchestra of the Croatian Army, where he was hired as a pianist of the Big Band, led by Miljenko Prohaska.
Petar Krešimir Pustički is a successful chamber musician and often performs with string trio Pustički. After graduating, he works one year as a permanent member of the Symphony Orchestra of the Croatian Radio and Television, and from 1998 to 2008 is a permanent member and leader of the viola section of the Zagreb Soloists. Since 2011 he has been a part-time leader of the viola section in the Symphony Orchestra of of the Croatian Radio and Television.
Petar Krešimir Pustički is currently employed at the Music Academy in Zagreb in the capacity of associate professor. In addition to his pedagogical work, he has an extremely successful solo career and is considered by critics to be among the best Croatian strings players. He is actively engaged in recording and production work, and became one of the most wanted Croatian producers. In acknownledgement of his work, he won the Porin award for the best album of classical music in 2007 .
"Petar Krešimir Pustički is not only one of our best violist, but also one of the best strings player in general. He has a beautiful tone of great volume and power, enviable technical skills, musicality and deliberate interpretation… "  V. Požgaj
"The artist's performance has achieved the unity of reproductive expression in the deliberate and real according to the scores, which has best demonstrated the quality of the young violist."  D. Komanov
"His performance of Suite hébraïque by E. Bloch was technically absolutely sovereign in every detail of a numerous virtuoso passages, and also thoroughbred in achieving complete relaxation and leisure enjoyment in oriental flavors and ritual dance rhythms."  B. Pofuk